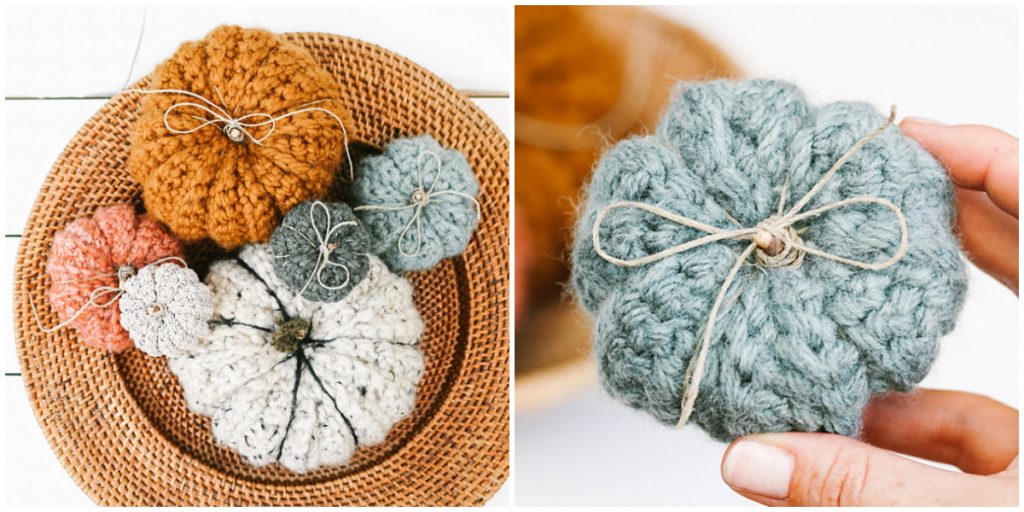 If you know the single crochet stitch and can make a rectangle, you already know how to Crochet Pumpkin Pattern Free! Even beginners will find this pattern easy and straightforward. With a little more experience, you'll be popping out a mini pumpkin in about 15 minutes flat.
Use up any scrap yarn you have laying around to crochet a variety of sizes and textures of ribbed pumpkins.
I love making pumpkins to decorate with during the Fall and Thanksgiving season. The little Pumpkin looks so nice sitting beside the plaid baskets! You can play with the colours and ideas for this Crochet Pumpkin Pattern Free. The Free Pattern is available if this project suits your fancy!
Buying all your decor can get very expensive so you might as well find a way to be budget-friendly while showing off your crochet skills. Halloween projects are so cute, too; they can all have their own unique look.
This straightforward free pattern includes:
step-by-step instructions to crochet a pumpkin in any size you wish
explanation of how to use any yarn
photo tutorial
video tutorial
<<< Crochet Pumpkin Pattern Free >>>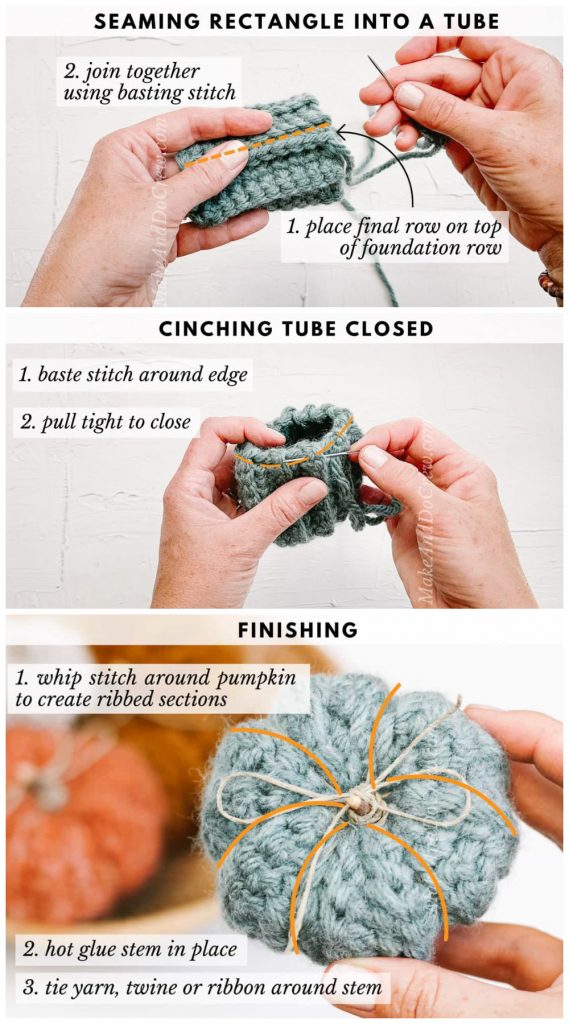 Step 1: Make a crochet chain slightly longer than you'd like the rectangle width to be. (Making this chain longer or shorter will result in a taller or shorter pumpkin.)
Step 2: Crochet in back and forth in rows until your rectangle height is 2.5 times as tall as the width. This formula can be used for any length of chain and any thickness of yarn. Here are a few examples to help the math make sense: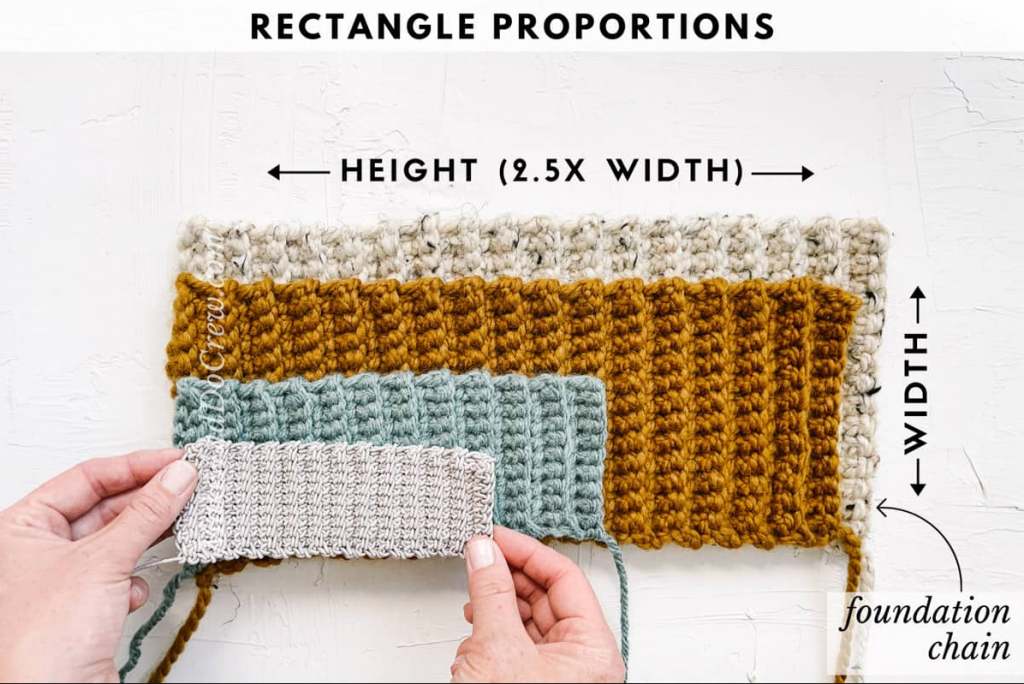 You won't find an easier crochet pumpkin pattern than this! Perfect for a DIY Halloween garland, Thanksgiving place settings or even a lil' pumpkin themed baby shower.
For more information, open: Rectangle Pumpkins
You may also like the following free pattern tutorials :
1. HOW TO CROCHET A PUMPKIN BASKET
2. HOW TO CROCHET PUMPKIN WITH BEADS
3. EASY LARGE PUMPKIN PATTERNS
4. FREE CROCHET PUMPKIN PATCH CUP PATTERN
5. TOP 4 PUMPKIN CROCHET PATTERNS
6. AMIGURUMI PUMPKIN
7. CROCHET MOSAIC PUMPKIN PATTERN
8. CROCHET PUMPKIN PILLOW
Follow Crochet-Kingdom.com on your favorite social media – Pinterest – Facebook – Instagram
Well I am here to take the frustration out of searching for your next pattern. I like to find and show you these independent designers and bring their fabulous projects to you. Please always visit and thank the individual designers for their generosity.
Happy Crocheting to you !