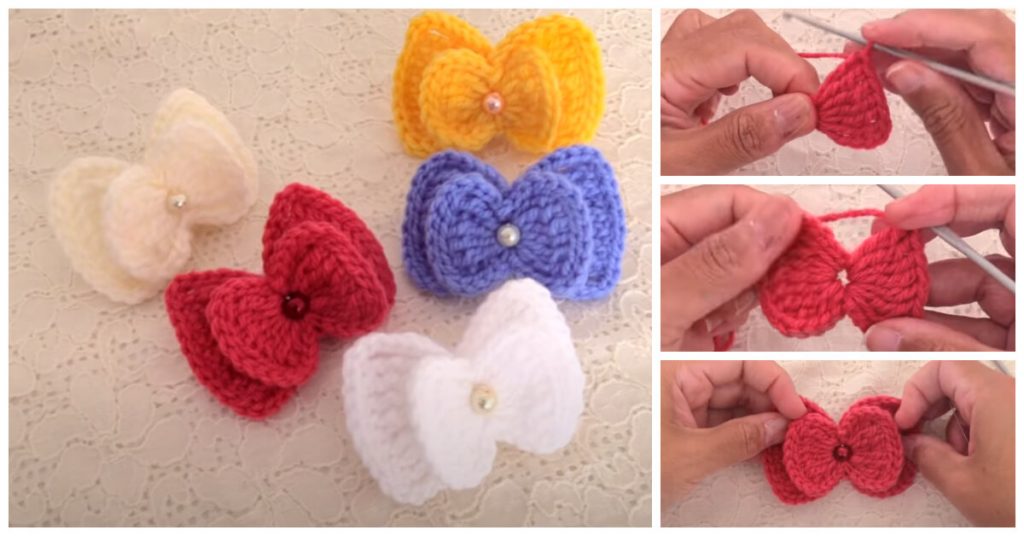 Today we are going to learn How to Crochet a Simple Bow. If you take a look at little girl's outfits they usually have bows or hearts printed on them. Nowadays Crochet bows are so popular. if you are unsure what order of colors would look best, whip up one bow in each color and arrange them untul you're comfortable with your selection.
"Bows are for girls", it would be really cool to change that stigma because although I am a boy, I absolutely love the look of a bow! I think they add such a nice touch to everything and especially when its' crocheted. So I decided to make a quick bow!
I would love to see a picture when you're done, so please feel free to come by our Pinterest Group and show off your project! Bookmark this page to visit us again.
Thanks for visiting! Follow Crochet-Kingdom on your favorite social media sites: Pinterest, Facebook.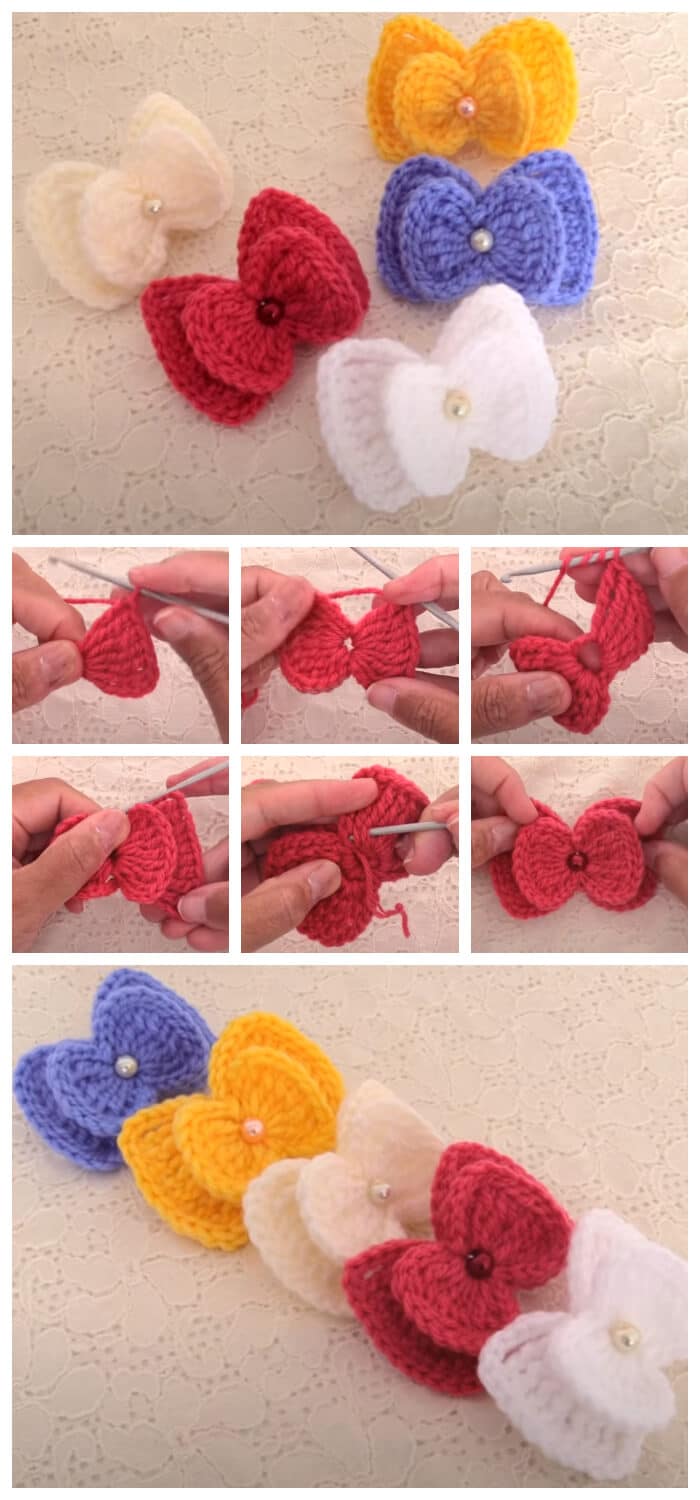 Open Video Tutorial
If like me you're always looking for patterns, Well I am here to take the frustration out of searching for your next pattern. The crochet community has grown last few years and many designers are setting up their own websites and hosting their own patterns. I like to find and show you these independent designers and bring their fabulous projects to you. Please always visit and thank the individual designers for their generosity.