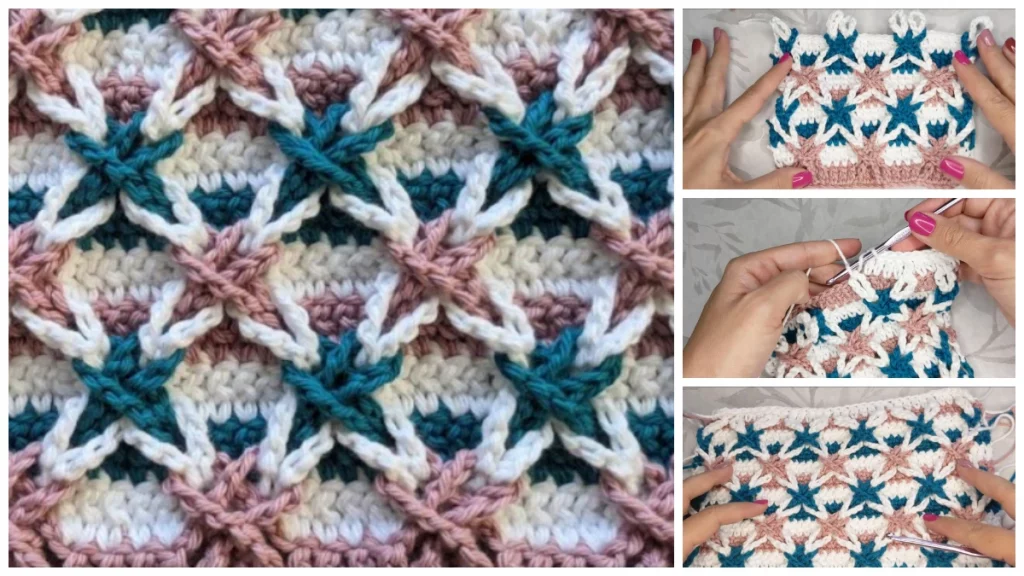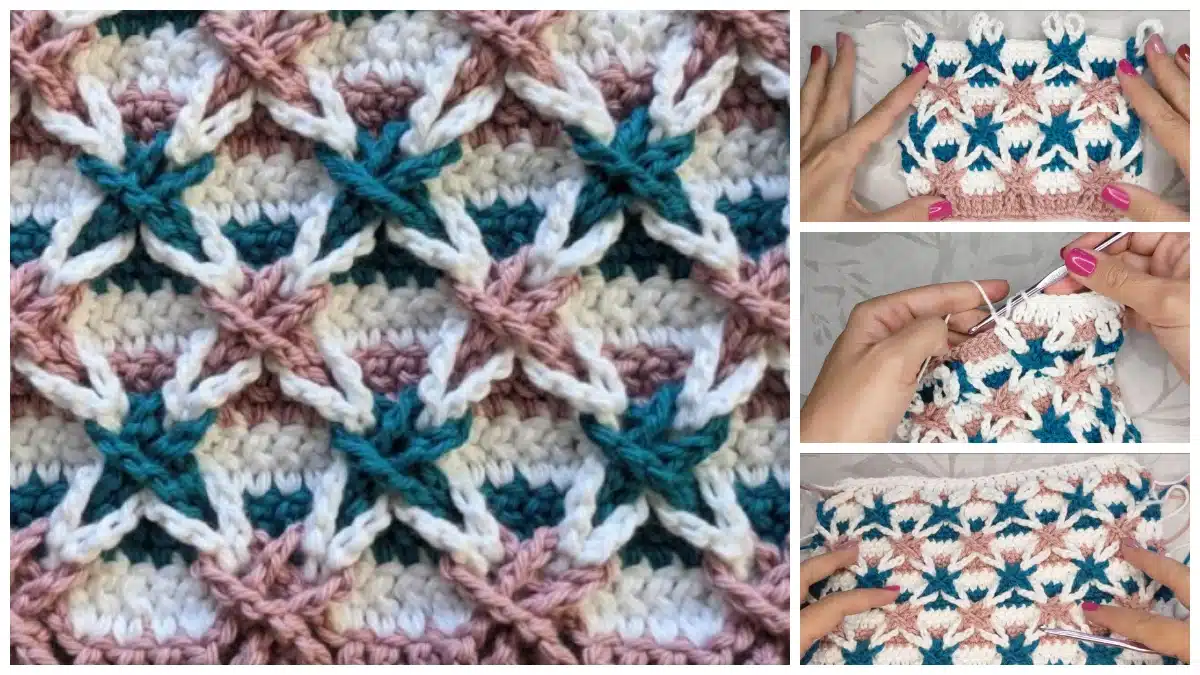 Have you seen this stunning stitch pattern before? Polish Star Crochet Pattern is a unique stitch that combines crocheting and weaving. This pattern provides step by step instructions to help you through the entire process.
It is a fantastic work and done with the hands, more original impossible, because it requires a lot of technique and dedication and the practice that we triumph over with the everyday to make new styles and to exercise.
Enjoy this fun tutorial of a Polish star crochet stitch design. it is very easy to do despite of how complicated it looks. Yarn used for this pattern is "I love this cotton" in 254 rosy, 315 deep teal and 6 white.
You may also like these Crochet Stitch Patterns:
Polish Star Stitch
Polish Star Crochet Stitch makes a very beautiful work suitable for table runner, blanket, dishcloths, beach wear, summer blouses, etc. It is a very beautiful item and is perfect for delicate and feminine pieces as well as other pieces. It is important to know a wide variety of stitches to leave our pieces with a different finish. So we can make pieces that we call unique because each one has its own characteristic and a lot of beauty, which is incredible.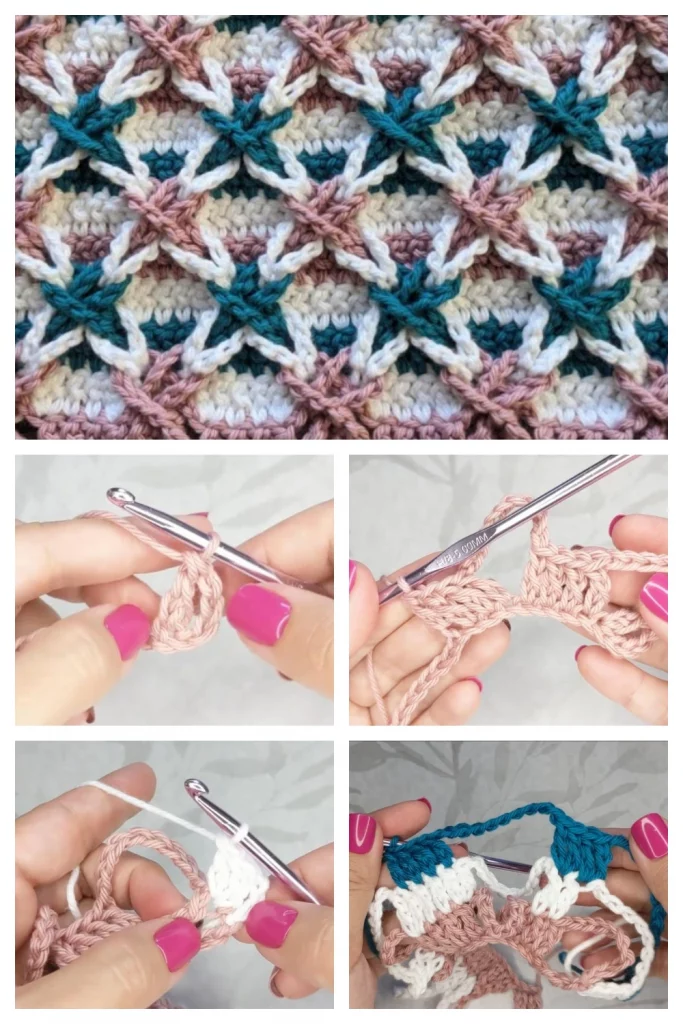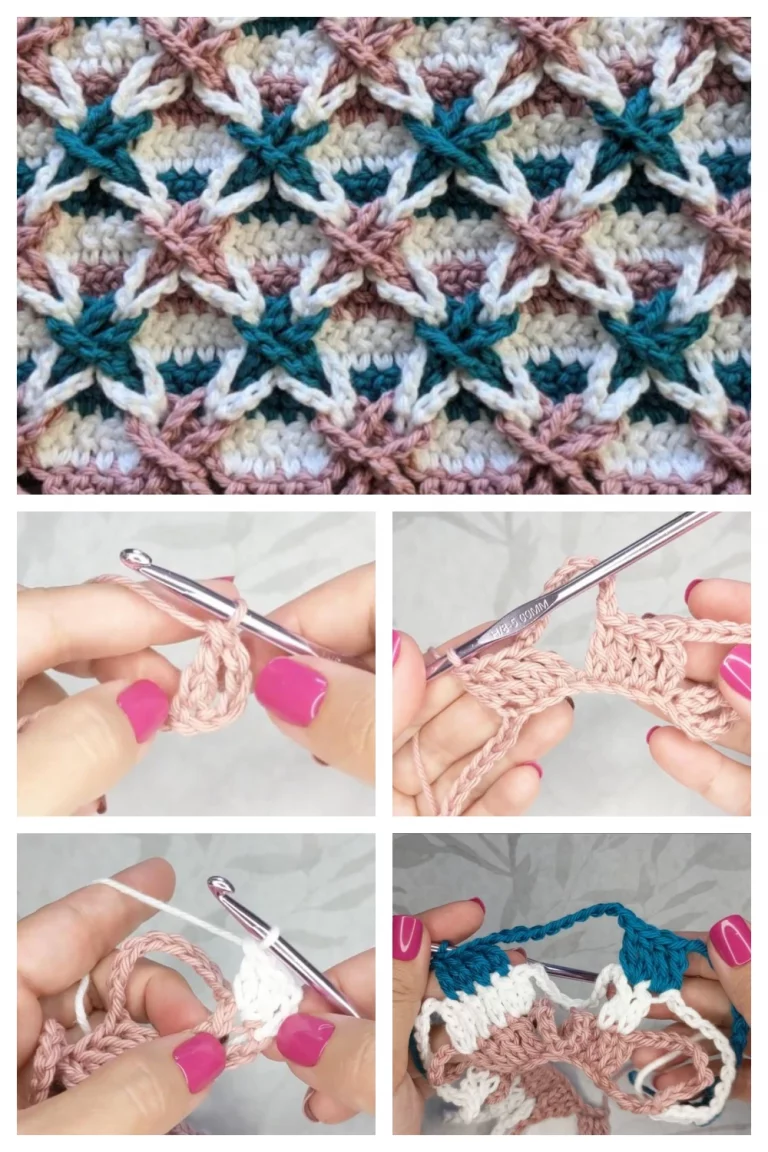 It's a great crochet stitch if you're looking to improve your crochet skills. Crochet is a hobby that can be enjoyed by the whole family and this may just be your next crochet project.
If you want to learn a unique crochet stitch, get ready to start your new crochet project.
While you're in the crafting mood, check out our favorite Crochet Stitch Patterns too!
Follow Crochet-Kingdom.com on your favorite social media – Pinterest – Facebook – Instagram
If like me you're always looking for patterns, Well I am here to take the frustration out of searching for your next pattern. The crochet community has grown last few years and many designers are setting up their own websites and hosting their own patterns. I like to find and show you these independent designers and bring their fabulous projects to you. Please always visit and thank the individual designers for their generosity.
Happy Crocheting to you !